Doge_coin is a cryptocurrency that was founded in December 2013 by software engineers Billy Markus and Jackson Palmer, whose idea is to create an instant, cheap and fun payment system that does not contain the costs involved in banking transactions.
Dogecoin is a modified version of Litecoin which is basically a modified version of cryptocurrency.
Dogecoin started as a joke, its symbol is a dog of the Shiba Inu family and was worth fractions of a cent at the time of its launch, but the presence of supporters and the increasing demand for it to buy it raised its value by 6000%.
The market capitalization of the coin in April 2021 reached nearly $70 billion, making it the fifth cryptocurrency by market capitalization.
Read: 10 Ways to Get the Best Cryptocurrencies

All this indicates that many digital currencies occupy the place of bitcoin, on top of which is Dogecoin, because it is a virtual currency that is very cheap compared to other currencies, as its price is about $ 2.5 per thousand Dogecoin, and one bitcoin is equal to more than 4 million pieces of Dogecoin.
This means that you can invest in it without the need for huge capital, and Dogecoin mining is easy and available compared to other currencies.
Despite this, indicators and analyzes indicate that its price will rise within a year and may reach a dollar per Dogecoin (DOGE) and this depends on the analyzes and indicators of the capital trading market.
What is Dogecoin cryptocurrency?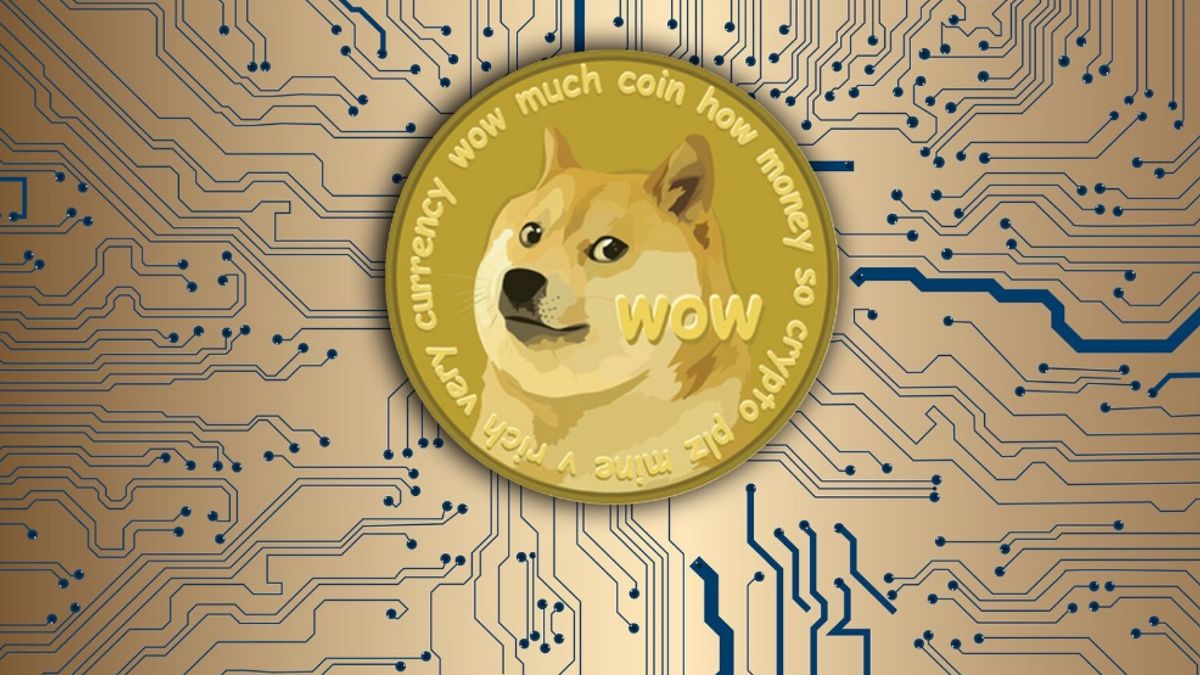 Dogecoin and its symbol XDG is a digital currency that was announced at the end of 2013, and its logo appeared with a type of dog, so it was called the electronic dog currency.
This digital currency is like any digital currency that does not exist on the ground, that is, it cannot be touched or used in normal places because it is a decentralized open-source virtual currency that is characterized by a high production speed that exceeds all other currencies, and that this currency is not a specific company producing it or A regulatory body is behind it, but it succeeded and reserved a place for it among the major and leading digital currencies so that it can be used as any digital currency for buying and selling online, and it can also be converted into a traditional currency on the ground.
Profit from Dogecoin
Looking at the previous numbers, you can collect Dogecoin in the desire for future profit after its price increases. For example, if you buy 100 thousand pieces of Dogecoin, you will pay only $ 250 currently, and then you sell it when the Dogecoin has reached $1, you have won 100 thousand dollars, which is an imaginary number.
By using an easy method, you can collect these coins by buying them or mining them, and you can also get them by luck from some famous sites to earn coins within every hour.
Tips before investing in Dogecoin
Before investing in the Dogecoin digital currency, you should know some information and tips, the most important of which are the following:
First of all, all your cash should not be wasted buying Doge coin, as experts recommend to start investing in small amounts without any risk, it is a general principle, so you cannot buy with all your money.
Don't expect immediate profits because investors should forget about the virtual currency Dogecoin for a while, and in a clearer sense, there is no need to constantly monitor the rise and fall of the currency's price.
Be aware that the global market saw a marked decline in e-money levels between 2017 and 2018, leading to a big bubble that lost about 90% of its value.
What you buy for these tokens, how the token differs from other cryptocurrencies, its value, etc. matters.
Doge coin is one of the best digital currencies, which is characterized by convenient and flexible transactions.
Sometimes it takes a lot of money to beat Bitcoin, not to mention that collecting Bitcoin itself is very difficult.
Anyone can invest in Doge coin as it does not require huge capital and the mining process of Doge coin is available and easy compared to other digital currencies.
Satoshi Vault's recent announcement of full support for Dogecoin, which makes it easier for many people to exchange Doge coin for USD or any other bank currency, is a sure sign of the digital currency's success.
If you want to enter the world of investing in Dogecoin, in addition to downloading the free Doge coin app dedicated to collecting coins, you must also learn how to collect this currency, which is to opening an e-wallet called Dodge China.
According to all the indicators and economic analysis, the price of the digital currency Doge coin (XDG) will gradually increase as it is often referred to as the currency of the future, but this increase will not be the same as the increase in the price of Bitcoin today reaching about 47,000 Dollar.
What is the difference between Dogecoin and Bitcoin?
Dogecoin XDG differs from Bitcoin in several features, the most important of which are the following:
Doge coin follows a simple mining strategy and its encryption algorithm is easier than other cryptocurrencies.
There is no need for a regulatory center like Bitcoin.
It is easy to buy because it is cheap.
It only takes 1 minute and 3 seconds to process its block, unlike Bitcoin which takes at least 8 minutes.
How to mine Dogecoin cryptocurrency
There are two ways in which the Dogecoin virtual currency can be mined as follows:
Method 1: This method is by using a personal computer, noting that the device must be running OSX, Windows, or Linux.
The second method: In this method, one of the computers dedicated to this matter is used, and the latter is the most appropriate method for beginners.